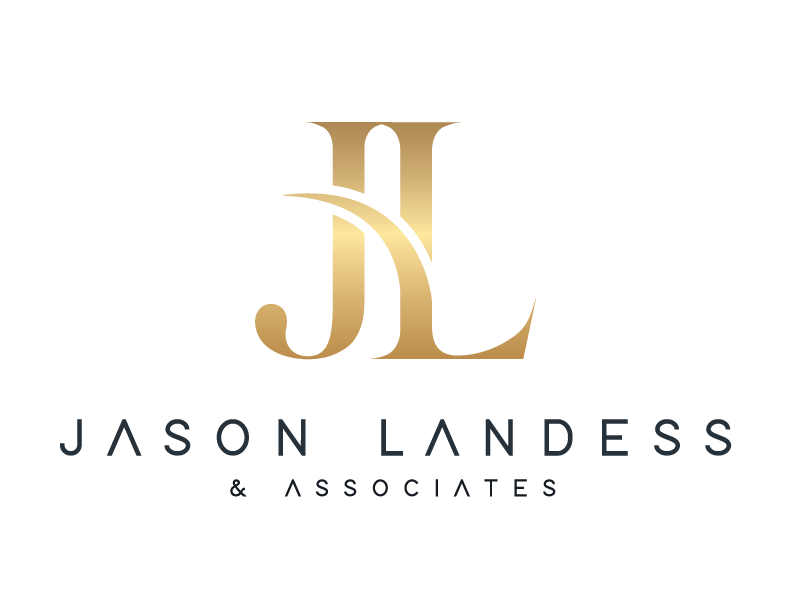 RESILIENT. RESPECTED. RELIABLE.
YOUR LAWYER SINCE 1980.
Jason Landess & Associates - Established Las Vegas Attorneys
In the complex and ever-evolving world of business, legal matters can arise unexpectedly and significantly impact your operations and bottom line. To navigate the intricacies of business law effectively, it's crucial to have the guidance and expertise of a skilled business lawyer. If you are operating a business in Las Vegas, one prominent name in the legal industry to consider is Jason Landess & Associates. This article will explore why hiring Jason Landess & Associates can be a game-changer for your business.
Why Hire a Business Lawyer?
Running a business involves various legal complexities that require expert attention. A business lawyer specializes in providing legal advice and representation tailored to the unique needs of entrepreneurs and companies. By hiring a business lawyer, you can proactively address legal issues and ensure compliance, protecting your business from potential liabilities.
Importance of Legal Representation
Having a business lawyer by your side ensures that you have professional legal representation whenever the need arises. Whether in contract negotiations, regulatory compliance, or resolving disputes, an experienced business lawyer like Jason Landess & Associates can safeguard your interests and help you make informed decisions.
CONTACT JASON LANDESS & ASSOCIATES BY EMAIL CLICK HERE
Specialization in Las Vegas Business Law
Jason Landess & Associates deeply understands the laws and regulations governing businesses in Las Vegas. This localized expertise allows them to provide targeted advice and solutions tailored to the unique challenges faced by businesses operating in the city.
Experience and Expertise
With years of experience in the field, Jason Landess & Associates has established a reputation for excellence in business law. Their team of skilled attorneys possesses extensive knowledge and expertise in various areas, including corporate law, contracts, intellectual property, and more. This wealth of experience enables them to provide compr
Cost-Effectiveness
Contrary to popular belief, hiring a business lawyer can save you money in the long run. You can avoid costly litigation and penalties by proactively addressing legal issues and ensuring compliance. Jason Landess & Associates offers cost-effective legal solutions that align with your business objectives, providing a strong return on investment.
Legal Compliance and Risk Mitigation
Staying compliant with the legal requirements of running a business is essential for long-term success. A business lawyer helps you understand and meet these obligations, minimizing the risk of legal disputes and penalties. They can review contracts, draft legal documents, and implement best practices to protect your business's interests.
Contract Drafting and Review
Contracts are the foundation of any business relationship. Jason Landess & Associates can assist you in drafting, reviewing, and negotiating contracts to ensure clarity, fairness, and protection. Their attention to detail and legal expertise can help you avoid pitfalls and secure favorable agreement terms.
Business Formation and Structuring
When starting a new business, choosing the right legal structure is crucial. Jason Landess & Associates can guide you through business formation, helping you select the most appropriate entity type and structure for your needs. This ensures proper governance, liability protection, and tax optimization.
CONTACT JASON LANDESS & ASSOCIATES BY EMAIL CLICK HERE
Intellectual Property Protection
Intellectual property, such as trademarks, copyrights, and patents, is vital in establishing and protecting your brand's identity and innovations. Jason Landess & Associates can help you navigate the complexities of intellectual property law, secure your rights, and enforce them if necessary.
Dispute Resolution and Litigation
In the unfortunate event of a legal dispute, having a skilled litigator on your side is invaluable. Jason Landess & Associates can represent you in negotiations, mediation, arbitration, or litigation, working tirelessly to protect your rights and achieve the best possible outcome for your business.
Regulatory Compliance and Licensing
Many industries in Las Vegas are subject to specific regulations and licensing requirements. Jason Landess & Associates can assist you in understanding and complying with these obligations, ensuring that your business operates within the legal framework and avoids any regulatory pitfalls.
Assistance with Mergers and Acquisitions
If you are considering acquiring or merging with another business, having a business lawyer who can guide you through the complex process is essential. Jason Landess & Associates can perform due diligence, negotiate terms, and ensure a smooth transition, minimizing potential risks and maximizing the value of your investment.
Professional Network and Resources
One of the advantages of hiring Jason Landess & Associates is gaining access to their extensive professional network. They have built relationships with other professionals, such as accountants, financial advisors, and industry experts, who can provide valuable insights and collaborate to support your business's success.
YOUR TRUSTED LAS VEGAS LAW FIRM
A trusted legal advisor like Jason Landess & Associates is essential in today's competitive business landscape. Their expertise in Las Vegas business law, experience, dedication, and cost-effective solutions, can give your business a competitive edge and peace of mind.

Don't underestimate the importance of legal representationInvest in the success and protection of your business today.

gtag('config', 'AW-11004456388');